45 total views, no views today
Plans to Unilaterally Ban Telecommuting Option For Employees
As a result, the union said, by Oct. 1 its 4,000 members employed by the U.S. Department of Education in Washington, D.C. and 10 satellite offices will lose the option of telecommuting that's been available for years.
Ms. DeVos in March unilaterally declared an impasse and imposed what her agency called "a collective-bargaining agreement" that covered the unionized workers in her agency without negotiating with the union.
The AFGE filed a complaint with the Federal Labor Relations Authority and prevailed in July. The FLRA Regional Director agreed with the union that Ms. DeVos had engaged in an unfair labor practice when her management team walked away from the bargaining table and imposed its "contract."
But the FLRA currently lack enforcement powers because President Trump has not appointed its General Counsel, who is required to present the FLRA findings to the agency's full board for final approval.
"Despite the FLRA finding, and now Judge Jackson's ruling, there's been no change from the DOE—if anything they have become more recalcitrant," said Cathie McQuiston, deputy general counsel of AFGE. "They threw us out of the offices and ended official release time so we could represent our members. Ironically, Trump's Executive Order was less draconian."
Ms. McQuiston said that many of the 4,000 members of its DOE bargaining unit work on Federal Student Aid programs or as lawyers for the Office of Civil Rights, which oversees the enforcement of Title 9.
"That telework option with its life/work balance was a big selling point for this workforce, and it had been around so long that the agency realized savings by reducing the office footprint," she said. "Now, there will be no place for these people to work."
She continued, "They are just stonewalling to shove through all these changes until some third party stops them, and at that point they are likely to say it's too onerous to reverse course."
An email query to the DOE got no response.
In the rest of the Federal Government, Judge Jackson's ruling striking down Mr. Trump's anti-union Executive Orders appeared to register. The U.S. Office of Personnel Management Director Jeff T.H. Pon issued a memorandum to every Federal agency instructing them to abide by Ms. Jackson's ruling.
'Will Fully Comply'
"OPM will fully comply with Judge Jackson's Order and encourages other agencies to consult with their offices of human resources and general counsel to determine proper compliance measures based on the Order," Mr. Pon wrote Aug. 29. "OPM will work with the U.S. Department of Justice to evaluate next steps in this litigation and will provide additional guidance to agencies as appropriate."
"AFGE is proud to have led the way in this legal victory for Federal employees and the unions that represent them," said AFGE President J. David Cox Sr. "We are continually resolved in our conviction to protect and preserve critical government services and functions for all Americans. We will not let up this fight until all Federal employees are given the workplace protections and conditions they deserve."
After Mr. Trump signed the Executive Orders, several agencies, including the Social Security Administration and Department of Veterans Affairs, moved quickly to implement them. That included kicking union representatives out of their offices and prohibiting them from using official time to meet their obligations to rank-and-file workers.
"After the court ruling, some VA facilities immediately restored official time for union reps and returned them to their union offices," according to an AGFE press statement. "The majority, however, did not, saying they were waiting for guidance from VA Central Office."
The union reported that prior to the OPM directive "the Social Security Administration appeared to be continuing implementation of the Executive Orders despite the court ruling."
The Department of Defense made some isolated changes in line with Mr. Trump's directives "but it was overall very limited, as they had been largely waiting for the outcome of the lawsuits," according to the AFGE.
Under Judge Jackson's ruling, agencies cannot implement Mr. Trump's imposition of a 25-percent cap on the use of official time or enforce his call to place limits on the unions' customary use of agency facilities, office space and computers.
The ruling did leave portions of his Executive Orders intact that directed agencies to closely document and rein in the use of official release time, as well as lifting any previous requirement that agencies use "progressive discipline" prior to firing a Federal employee.
The National Treasury Employees Union said in a statement that after Judge Jackson's decision, Federal agencies "responded with mixed messages."
"Several agencies had taken actions of varying degrees to carry out the executive orders," said NTEU National President Tony Reardon. "With the judge's decision unequivocal in affirming the agency obligation of good-faith bargaining, it is time for agencies to fulfill that obligation."
63 total views, no views today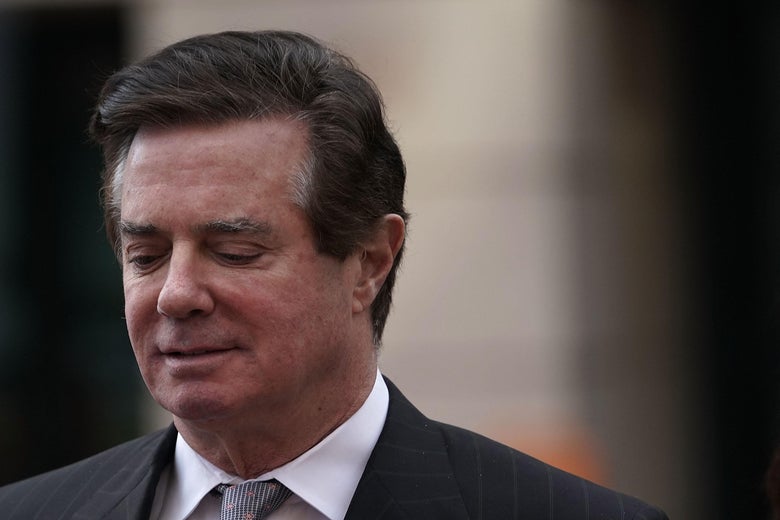 It's impossible to know precisely how significant Paul Manafort's decision on Friday to accept a guilty plea in special counsel Robert Mueller's probe and agree to cooperate with investigators will ultimately prove to be. Every indication, though, is that it is tremendously bad news for President Donald Trump.
Trump's former campaign chairman confessed to a series of criminal actions taken as part of a conspiracy to defraud the U.S. government by working for a pro-Russian Ukrainian political party before he joined the Trump team, as well as to obstruction of justice. His plea agreement didn't say anything about possible collusion between Trump's campaign and the Russian military intelligence officials who are alleged in another Mueller indictment to have attacked the 2016 election for the benefit of Trump.
So, it's true that the pair of charges to which Manafort pleaded guilty does not involve actions he took as a member of Trump's campaign. This was the official White House line on Friday. The implications of the agreement, however, point to many, many ways that Manafort's decision could damage Trump legally and politically, both concrete and hypothetical.
First, without knowing all of what has been uncovered by Mueller's investigators, here are some areas where Manafort's testimony could further a case against Trump:
• Manafort pleaded guilty to orchestrating his conspiracy on behalf of the Party of Regions, with support from former deputy Rick Gates and Kiev-based consultant Konstantin Kilimnik. The latter is alleged in other Mueller filings to have had ongoing "ties to Russian intelligence" in 2016, when Manafort was on the Trump campaign. In another filing, Gates—who is also cooperating with Mueller—was said to have described Kilimnik as a "former Russian Intelligence Officer with the GRU." The GRU was the organization at the center of the attacks on the 2016 election. As part of his cooperation deal, Manafort will have to divulge the full extent of his relationship with Kilimnik. If Kilimnik knew anything about the hacking efforts and spoke with Manafort about it, Manafort would now be expected to tell Mueller and the grand jury.
•The fact that Kilimnik was allegedly involved in—and thus knew of—Manafort's crimes would mean that Russia would have had obvious leverage over Trump's campaign chairman. Manafort will have to explain this.
• There's another point of leverage Manafort will have to plausibly and fully explain: Emails made public last year that indicate he offered Russian oligarch Oleg Deripaska "private briefings" on the Trump 2016 campaign, with Kilimnik as his intermediary. Manafort is also alleged in court filings to owe Deripaska many millions of dollars. In communications with Kilimnik, Manafort pointed to his work in the Trump campaign and asked, "How do we use to get whole?"
• During the 2016 national convention, Trump campaign officials reportedly worked to undercut the Republican Party platform's position supporting Ukraine in its conflict with Russia. Manafort will have to explain what exact role he had in that episode and what Trump and other campaign officials knew of actions he may have taken regarding the platform.
• Manafort was in the room during Donald Trump Jr.'s Trump Tower meeting with Russian intermediaries who promised "dirt" on Hillary Clinton as part of their efforts to support Trump's campaign. Manafort can describe the details of the meeting from the inside. And, so far, Trump has maintained publicly that he didn't know anything about the meeting beforehand. Manafort is in a position to potentially elucidate whether that's true.
• Trump political consultant and confidante Roger Stone is reportedly an ongoing subject of the Mueller probe. Manafort and Stone worked together for many years and founded a political consulting firm together. Manafort could be a critical witness against his old friend, who has already shown to have been in communications with WikiLeaks during the period that they were releasing Democratic emails hacked by Russians.
The above deal largely with hypotheticals. While it is difficult from our current vantage to see which of these avenues might actually further the case against the president, there are other more concrete ways Trump is damaged by the news:
• Trump's position that the Mueller probe is a witch hunt that has only sought to bring down innocent men keeps weakening when innocent man, after innocent man, after innocent man, after innocent man confesses to federal felonies.
• As the Washington Post noted, another prong of Trump's attack against Mueller has been
knocked down
with the Manafort plea: his claim that it is a money pit. Trump has
repeatedly
criticized
the cost of the investigation, calling it "
the World's most expensive Witch Hunt
." As part of his agreement, Manafort is surrendering bank accounts and properties potentially worth tens of millions of dollars. Journalist Marcy Wheeler argued that the investigation has already likely
paid for itself
.
• As Wheeler and other commentators have also noted, the plea agreement knocks down virtually any avenue Trump might have to obstruct the investigation by pardoning Manafort. The president had previously appeared very open to that possibility, saying that Manafort had been treated "very unfair," saying he felt "very badly" and "very sad" for Manafort, and saying he "respect[ed]" Manafort for not "flipping." Now that Manafort has entered the black box of federal cooperation with no apparent way for Trump to learn what he's told prosecutors and the grand jury, there is no upside—and still plenty of downside—for Trump to attempt to pardon Manafort.
Finally, all this news fundamentally changes the Trump team's messaging on the topic. After months of building up Manafort as a "good guy" who has been treated "unfairly," Trump's communications shop will have to again reverse its posture toward a potential witness against the president. Rudy Giuliani himself seemed confused about this fact on Friday, initially releasing a
statement
saying "the president did nothing wrong and Paul Manafort will tell the truth." The president's attorney quickly
retracted
the part of the statement saying, "Manafort will tell the truth."
There's plenty reason for Trump to worry that he will.
39 total views, no views today